Bavaria: It is time to finally act – actively shape the energy transition NOW!
When it comes to renewable energy in Bavaria, there is enormous potential! After all, the state government has set itself ambitious goals: renewable energy production is to be doubled by 2030. To this end, 1.1 % of Bavaria's total area will be earmarked for wind energy projects by 2027, with that figure rising to 1.8 % by 2032. Full of commitment and expertise, the VSB Group will play an active role in this process.
In order to be as close as possible to the people and issues on the ground, VSB opened a new regional office in Regensburg in October 2022. This ensures that we can always see the full picture, allowing us to best exploit opportunities as and when they arise. This new location is the best place to develop promising renewable energy projects in the core regions of northern and central Bavaria. Our stated aim is to be a competent and reliable local partner for authorities, public utilities, cooperatives, landowners, businesses and investors. In this way, VSB can create a seamless value chain directly in the region, benefiting all those involved in each project.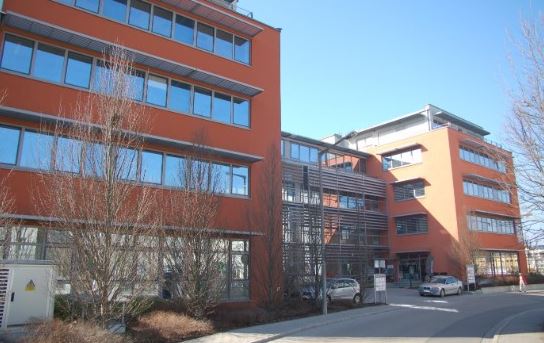 VSB continues focus on regionalisation with new regional office in Regensburg
In keeping with the motto "Develop. Plan. Construct.", these are the best prospects for successfully connecting many renewable energy projects to the grid in Bavaria in the future. The focus will be on wind energy, but potential synergies within projects will also be examined and utilised. Our core concern here will be the efficient interplay of wind, PV and smart storage solutions. In addition, our ENERGYNIOUS department will work with companies to plan and implement integrated and individual energy concepts that take into account all consumption sectors.
Broad acceptance within society is THE key factor for the increased expansion of renewable energies – upon which the success of the clean energy transition as a whole depends. This is why it is so important that the added value of each project is concentrated locally. To this end, we develop tailor-made and site-specific participation concepts. These are designed to meet the individual needs of all project partners, including local authorities, public utilities, cooperatives, citizens and other investors. VSB takes a holistic approach, because only by involving all relevant stakeholders can the project be implemented with a strong tailwind from all directions. This creates particularly robust networks and close, trusting partnerships.
The new team in Regensburg is headed by office manager Daniel Ziehr, who has been involved in project planning for wind energy and photovoltaics in Bavaria since 2011 and therefore has excellent connections with the relevant stakeholders. Together, he and his dedicated project developers and planners can draw on this wealth of experience in developed renewable energy projects to secure suitable areas for wind farms and PV parks for VSB.
Added value from day one with VSB
Local authorities have an important role to play in ensuring the success of the energy transition, for it is their job to designate sufficient areas for the construction of new wind turbines in their land-use plans. But there are great rewards to be had, because this generates enticing value chains in the immediate vicinity.
Would you like to find out more? Then please don't hesitate to drop us a line. We look forward to hearing from you!
Or are you a landowner? Then we could be precisely what you're looking for. You'll find more information here, and you can even have your land checked by us online – with no obligation.