Step by step to success: as part of the VSB GoesGreen initiative, we have defined 10 points to help us implement our ESG policy in the company as quickly as possible. Within these 10 points, we have agreed on individual VSB commitments that we are already realising in a tangible way. After all, the journey itself is the reward.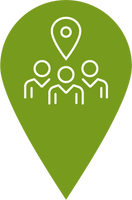 1. VSB GoesGreen Action Team
Together we are stronger: all our employees are warmly invited to actively help shape the sustainable future of VSB and implement our ESG policy in the company. The VSB GoesGreen Action team ist the leading interdisciplinary task force.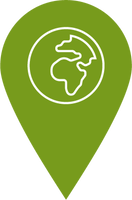 2. VSB Sustainability Week
Because every contribution counts: VSB regularly hosts an international sustainability week internally with a number of meaningful sustainability-related activities, e.g. clean walks, zero-waste cooking, digital clean-ups, bike checks and DIY workshops.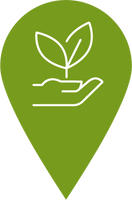 4. VSB consumes in a sustainable way
We rely on a green office concept, including green electricity and recycled paper. When supplying our teams and guests, we use sustainable, regional, seasonal and, if possible, vegetarian and vegan food. We also pay attention to saving electricity and water and avoiding waste.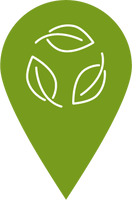 5. VSB saves resources
VSB is continuously reducing its own CO2 footprint: This applies to our company's own vehicle fleet as well as to the internal provision of water dispensers. Our home office policy is an essential part of the CO2 reduction, as the commute is saved. Saving electricity is a matter of course for us.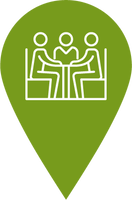 7. VSB Green Loft – our space
Thinking about tomorrow today: right from the very start, VSB focuses on using the most sustainable construction methods and equipment for its environmentally-friendly company sites, including providing sufficient space for creative work and communal activities in its Green Loft.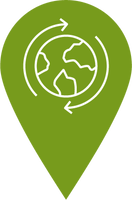 8. VSB purchasing: social & sustainable
The following applies at VSB: We attach great importance to sustainable supply chains and a certified quality management system (DIN ISO 9001:2015). We also cooperate with dealers for ecological, socially responsible and high-quality products when procuring office supplies.
Additional sustainability issues on VSB's radar