Senior International Project Manager Wind (m/w/d)
VSB Holding GmbH Jobportal
Berlin
Deutschlandweit
Dresden
Erfurt
Kassel
Osnabrück
Potsdam
Regensburg
Berufserfahrung
Berufserfahrung (Senior Level)
Projektmanagement, Produktmanagement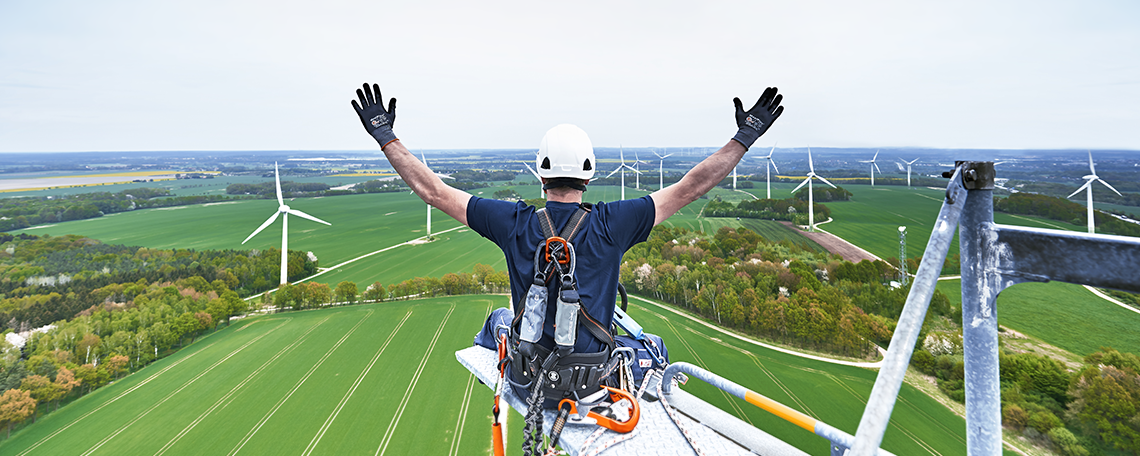 ABOUT US:
A 100% green, reliable and affordable energy supply - that is our vision.

We have been working towards this goal for over 25 years and have developed many wind and photovoltaic parks since then. Furthermore, we are active in the technical and commercial management of energy parks as well as in other fields such as e-mobility and energy solutions.

Over 450 employees at 24 locations across Europe are working hand in hand towards a green future. Only thanks to them we are getting closer to reaching our ambitious goals day by day. And alongside the ever-increasing importance of renewable energies for a sustainable energy supply, we are also growing steadily as a company. 

Do you want to become part of this great team and shape the path to a green future together? 

Then we want to get to know you for the role as:
Senior International Project Manager Wind (m/w/d)
YOUR MAIN TASKS:
Support for implementation of corporate strategy, standards and targets within the area of responsibility
Training and support of operational Project Managers in the various country
organizations regarding topics of wind and solar project organization (e.g. project time schedule, risk management, financial modeling, stakeholder management, responsibilities, optimizing park layout, etc.)   
Continuous process improvement and operational support of wind and solar projects in VSB Nascent and Emerging markets
Potentially taking over of operational project tasks in specific wind and solar projects
Regular auditing and optimization of operational core processes on group level
Administration work, like create internal reports for the Holding Management, power point presentations and excel tables, etc.
YOUR QUALIFICATIONS:
Academical degree in Economics, Engineering or similar studies
A minimum of three years' experience in Project Management (preferably in complex infrastructure or wind and solar projects) ideally combined with international experience
Holistic understanding of complex technical and commercial topics
Elaborate communication and organization skills paired with a sound economical
mindset
A high level of intercultural awareness and diplomacy
Business fluency in English and at least one further language (German or French)
Willingness for business travelling, primarily within Europe
OUR BENEFITS:
Permanent employment contract with 30 days annual leave
Flexible working hours and possibility of mobile working including allowance for equipment
Attractive bonus scheme
Monthly childcare allowance of up to 100 euros per child
Promotion of sustainable mobility with the JobRad
Monthly credit for the TicketPlusCard worth €50(net)
Possibility of Global Office (20 days per year)
Free hot and cold drinks as well as fruit and vegetable baskets
Exciting development opportunities thanks to strong international growth
Individually tailored training opportunities
Excellent working atmosphere and collegial cooperation
Cross-divisional and international project and team work
Regular company and team events
BEI FRAGEN:
Mr Toni Freude | Senior Recruiter Talent Acquisition & Employer Branding | VSB Holding GmbH 
Tel. +49 351 21183 400 | growtogether@vsbgroup.energy